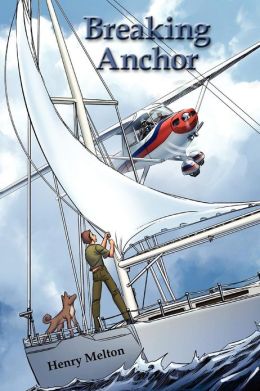 ©2012
Wire Rim Books, Hutto, Texas
Henry Melton just keeps on churning out books. He is constantly working on making his stories available through print, e-publishing, and occasionally he
releases one of the good ones serially online
. His longest-running series of Young Adult Science Fiction is the
Small Towns, Big Ideas
series which follows high school-aged heroes and heroines from small-town America into some interesting adventures that have included extra-terrestrial life forms, super-intelligent technology, and time travel. He's also hard at work on the recently developed
The Project Saga
, which started in modern times but promises to carry readers drastically into the future from Earth and into the far reaches of the universe.
But today's story is part of the Home Planet Adventures series. Tommy Dorie is on the verge of becoming a man. He's still caught up in the throes of high school finals week when his father Nick sends him on another goose chase. Can Tommy risk ignoring yet another pop quiz, or could it really be serious business this time around? Since the loss of his mother just a few months before the story begins, Tommy and Nick have developed a strained relationship highlighted by communication through text codes developed by Nick because of his secretive job.
Tommy finds himself caught up in corporate battles that really belong to Nick. His only hope for survival is to stay away from the company goons who are after the Dorie family sailboat. The secrets keep revealing themselves as Tommy works to rescue Nick and his co-workers along the way.
As per usual, Melton treats his readers to a book that is chock full of information about a lesser known pastime (sailing in this case) and technology. Breaking Anchor is another of those "hope it's not true, but maybe . .
." stories that calls the reader to think about the big what ifs of life that so often are just ignored in preference for regular life. Between the pages you'll find action, intrigue, passion, and excitement. And a smarter than average dog. I have to give Melton another five-reading glasses review for this little gem.
—Benjamin Potter January 7, 2013
[This book was received from the
publisher
for the purpose of review. All opinions are my own. No other compensation has been received in order to influence the reviewer.]